See how far we've come in the fight against HIV and AIDS in the last few decades with our timeline of HIV.
1959 – First known case of HIV in a human
The first known case of HIV in a human occurred in a man who died in the Congo (now known as the Democratic Republic of Congo). At the time it wasn't known what he died from, he was later confirmed as having HIV infection from his preserved blood samples. It is estimated that HIV had started circulating in this area at some time between 1920-1940.
1981 – First diagnosis of AIDS in the UK
On June 5th 1981, a medical journal in the USA documented a mysterious illness that had killed five men in Los Angeles. It was the first reference to what would later be known as AIDS and by December of that year, the first case of AIDS was diagnosed in the UK.
1982 - Terry Higgins dies of an AIDS related illness
Terry Higgins was one of the first people in the UK to die with AIDS. He died aged 37, on 4 July 1982 in St Thomas' Hospital, London. By naming the Trust after Terry, the founder members – his partner and friends – hoped to personalise and humanise AIDS in a very public way.
Terrence Higgins Trust was the first charity in the UK to be set up in response to the HIV epidemic and has been at the forefront of the fight against HIV and AIDS ever since. From its small beginnings in a flat in central London, Terrence Higgins Trust has grown to become the UK's leading HIV and sexual health charity, and one of the largest in Europe. (Info: tht.org.uk)
1987 – Princess Diana shakes hands with an AIDS patient
In April 1987, Princess Diana opened the UK's first purpose built HIV/AIDS unit that exclusively cared for patients infected with HIV, at London Middlesex Hospital. In front of the world's media, Princess Diana shook the hand of a man who had the the virus. She shook his hand without gloves, publicly challenging the notion that HIV/AIDS was passed on by touching an infected person.
Image via rarehistoricalphotos.com
1990 – Eastenders storyline on HIV
Eastenders ran a storyline in which Mark Fowler, one of the major characters in the soap, is found to be HIV positive. This storyline helped to raise awareness of HIV amongst the general public. Despite all the public health campaigns encouraging people to get tested, the biggest peak in requests for testing in Britain was seen in January 1991 when Mark Fowler was diagnosed HIV-positive. The actor who played Mark Fowler said: "I feel that the storyline educated people at a time when there were lots of misconceptions about HIV and AIDS…My main concern was that they'd get it right and, overall, I think they did - because it showed someone living with HIV, as opposed to dying of it.
1991 – Freddie Mercury dies
Arguably the most famous person to be diagnosed with HIV, Freddie Mercury, dies of an AIDS-related illness. This year, the Red Ribbon became the international symbol of HIV and AIDS was killing more men aged 25 to 44 than any other condition.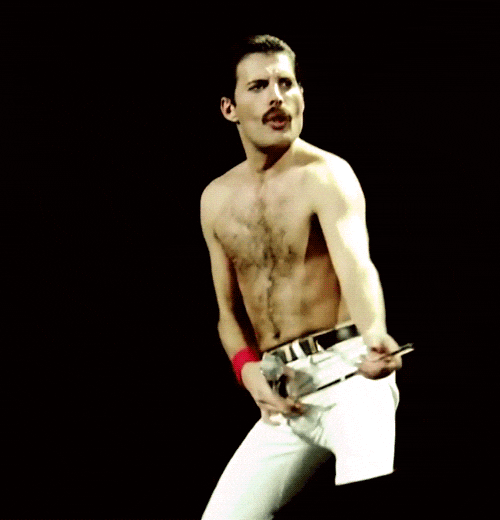 1996 – HIV drugs become available on the NHS
Highly Active Antiretroviral Therapy is found to delay the onset of AIDS in people living with HIV. The NHS made the treatment available in the UK and deaths and AIDS diagnoses drop significantly.
2012 - First National HIV Testing Week
The first National HIV Testing Week took place from 23-30 November 2012 in the run up to World AIDS Day on 1 December. The week aimed to raise awareness of the importance of testing as well as increase the number of opportunities to take a test at clinics and in the community. The week is still going strong 5 years later – for details of this year's testing drop-in times visit www.20mintesting.co.uk
2016 – Rihanna and Prince Harry take a HIV test together
Rihanna and Prince Harry both took HIV tests together in Barbados to highlight World AIDS Day. Rihanna said that the test was 'so easy' and Prince Harry said: 'We are all sexual beings…It is also normalising testing - it is the responsible, cool thing to do to know your status.'
2017 – PrEP trials in UK announced
In August it was announced that PrEP, which can prevent HIV, would become available to at least 10,000 people in the UK whose partners may be HIV-positive through sexual health clinics.
2017 – Diagnoses of HIV amongst gay and bisexual men drop
Public Health England (PHE) figures showed there has been a significant decline in new diagnoses of HIV in the UK in gay and bisexual men. Commenting on the figures, Dr Valerie Delpech, Head of HIV Surveillance at Public Health England, said: "This is very good news. It is the first time since the beginning of the HIV epidemic in the 1980s that we have observed a decline in new HIV diagnoses among gay and bisexual men, and is clear evidence that HIV prevention efforts are working in the United Kingdom."
Get a free and confidential HIV test with results in 20 minutes for HIV Testing Week visit www.20mintesting.co.uk Can't make one of our HIV testing drop-ins? You can order a free postal test here.